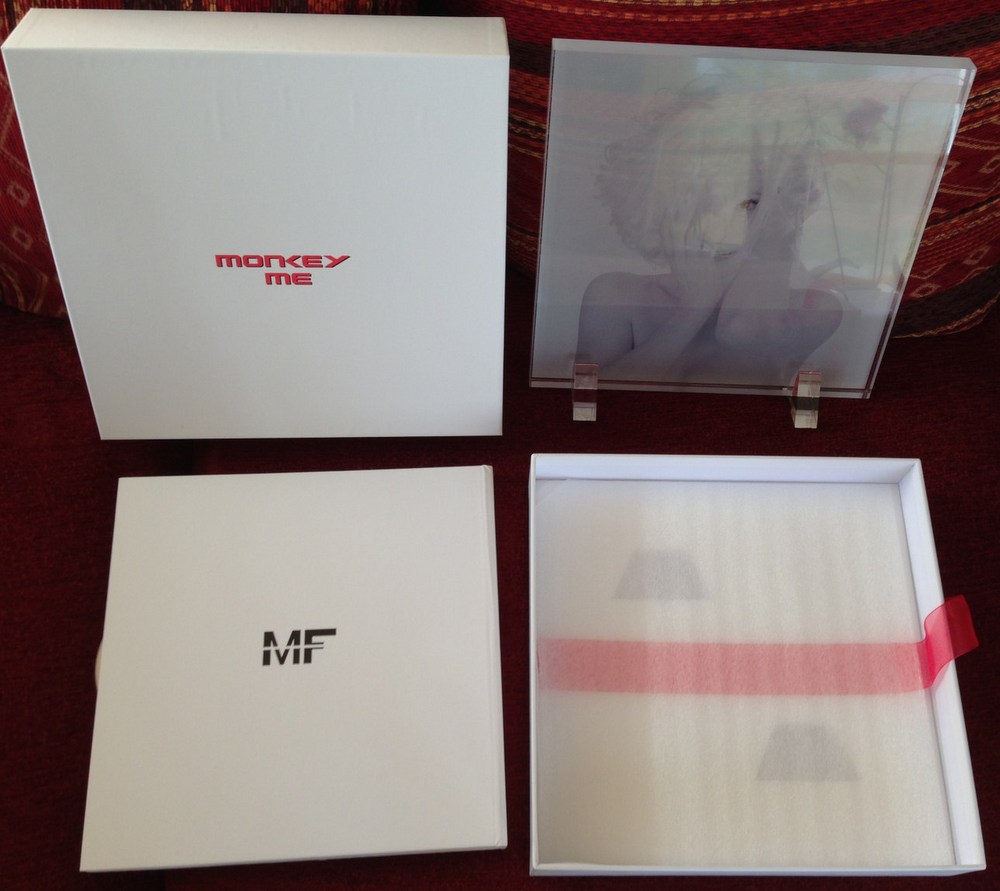 「Monkey Me」、12/3当日にやっと発送され現在ドイツです。
先程までAmazon.frにCoffret Collectorの在庫がありましたが、あっという間になくなっています。Fnac はまだ在庫を表示していますが109ユーロですし、無くなるのも時間の問題でしょう。
「À l'ombre」のマキシCDは1・2共に既に売り切れ。シングルもAmazon.frに残っているのみです。
自分のマキシCD2は予定の日の金曜日ではなく土曜に到着しました。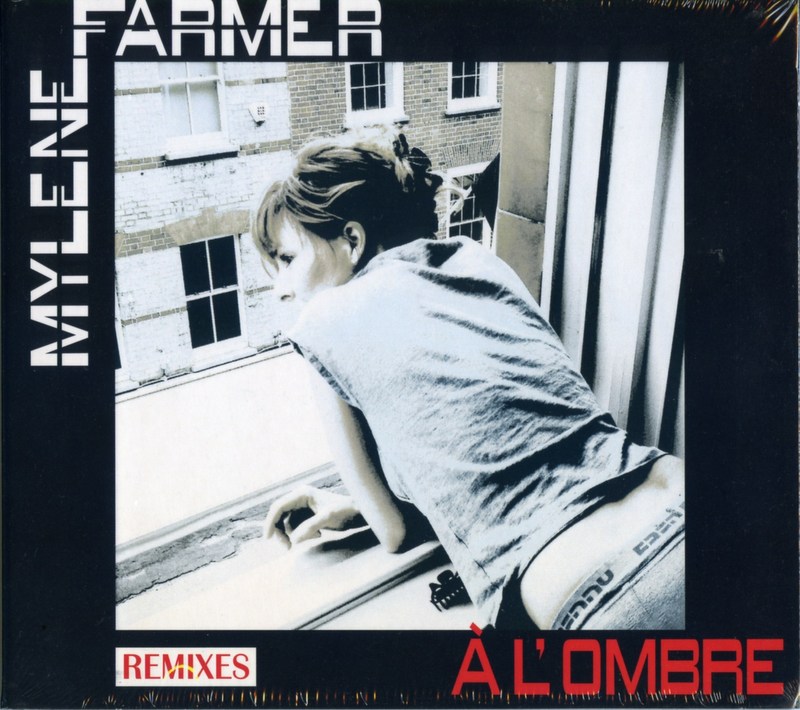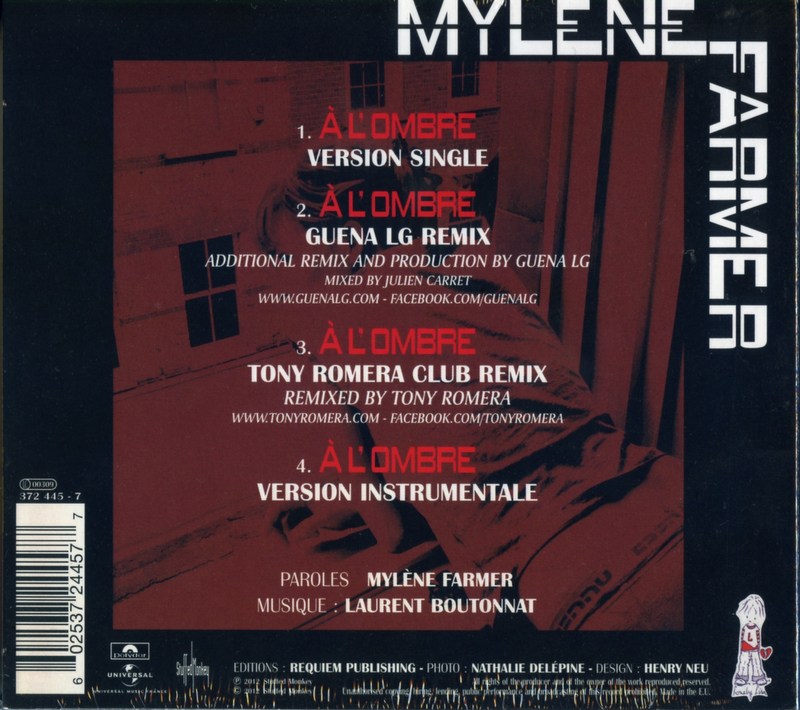 ...........................................................................................................
さて、ミレーヌがアルバム発売とタイミングを合わせてインタビューを受けた相手はStade de France公演の9/12当日受けたインタビューでお馴染みのTF1のClaire Chazal 。
Mylène Farmer - Duplex en direct du stade de france le 12 sept 2009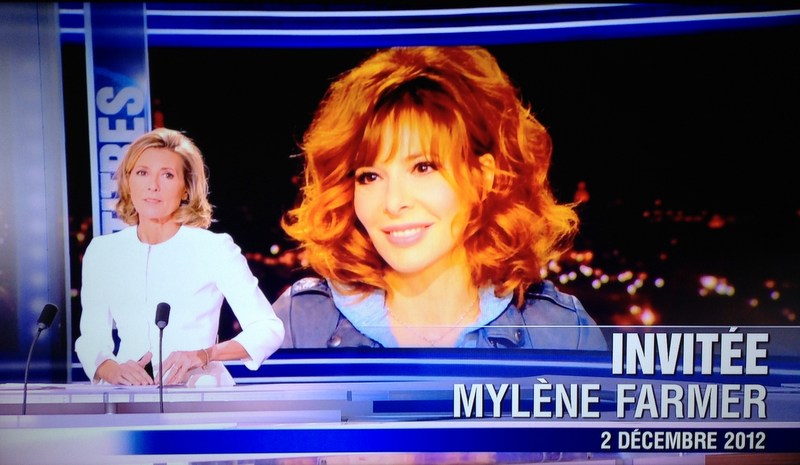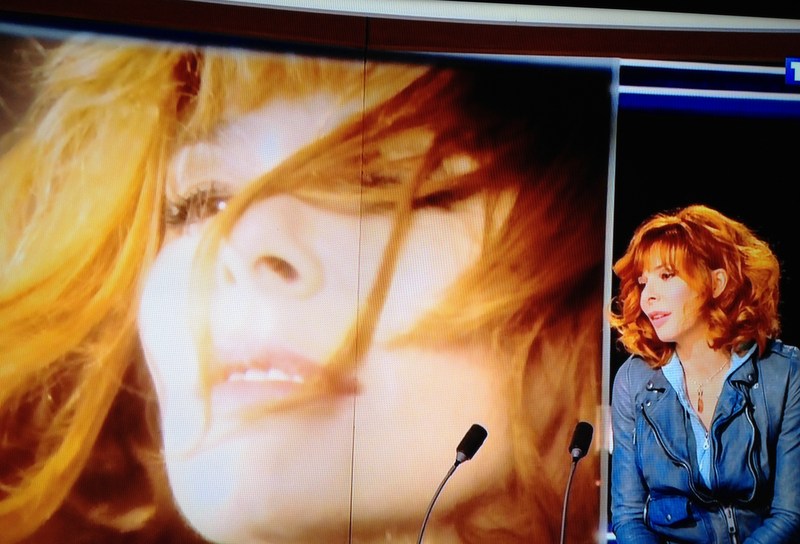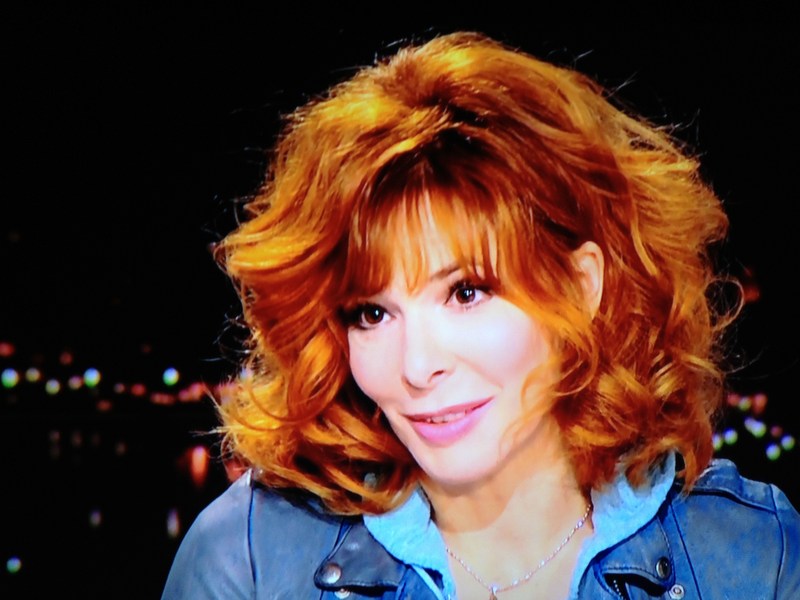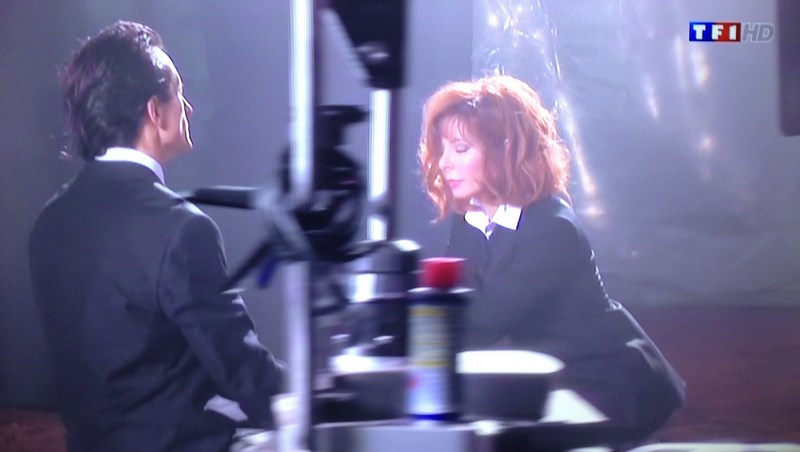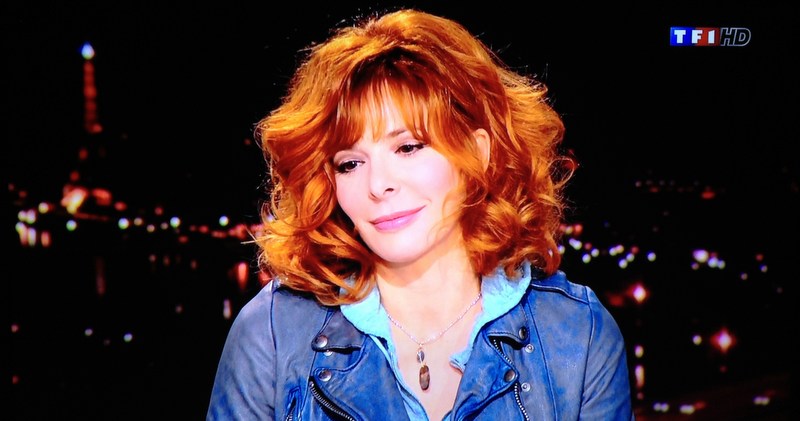 (写真は全てMffcf.orgより)
このインタビューの最後で、ミレーヌはファンからの質問に答えています。
M.F. International のメンバーのJulianさんがファンの質問以外に概要をまとめてくれています。
The fan question she was asked: what song would you cover?
She replied with a Muse track (I didn't catch the title cause of her accent - Guiding Light is it??), because she went to their concert recently
Other points from the interview:
=>Title track inspired by her monkey/relationship with her monkey
=>She explores life events while writing an album, so hard to say whether it's more dark or more 'gay' (=happy/cheerful), it's something spontaneous, and if
it's more 'gay' well that's better!
=>LB is her twin brother, she'll work with him until her death, he can make her cry with three chords
=>Timeless suggests temporality, she's not able to say if it's the last time, she lives as much as possible in the present
=>They're in the process of creating the tour so can't say if there will be any
surprises
=>"I would like to be platinum blonde!" is what she said during the photo shoot, it was something very spontaneous
=>She won't be involved or be a spokesperson in protests or in the debate for marriage equality. She does her job and does it with passion.
The debate is enormous, a question of equality. She doesn't know why she would be opposed it.
(Thank you the summary, Julian! )
やっぱり「Monkey Me」はE.T.の死が関係していたんですね。
JT de 20h のビデオは4つあります。
le début du JT où apparait Mylène Farmer:
Vidéo de l'interview de Mylène Farmer:
Vidéo avec extrait Making of du clip A l'ombre:
Vidéo avec question posée par un fan:
その中からインタビュー本編を貼っておきます♪
Mylène Farmer est l'invitée du journal de 20 h
Vidéo
jt_tf1_weekend
sélectionnée dans
Actualité